Vertech Group is extremely proud to announce the execution of a new, long term Major Services Agreement with Woodside Energy. This award sees Vertech continue our long-term relationship which commenced in 2011, culminating in the award of our first Major Services Agreement in 2014.
The contracted scope of work covers the services required by Woodside Energy including, but not limited to, Specialist Maintenance, Brownfields, Engineering, Turnaround Excellence, Projects, Subsea, Pipelines and Decommissioning works and commences on the 1st of July 2022.
The scope of work will incorporate the full suite of Vertech's inspection and access capabilities as well as drawing upon our group capabilities such as Geo Oceans subsea, Class and Remotely Operated Vehicle (ROVs) services, Blue Ocean Marine Services', Autonomous Underwater Vehicles (AUVs), the drone and digital twin solutions of AUAV, as well as the advanced inspection, Non-Intrusive Inspection and engineering capabilities of Sonomatic.
Managing Director Tom Brennan stated, "This is a testament to the great work the team has consistently delivered for Woodside which has seen us support the delivery of major Greenfield Projects such as the North Rankin B hook up and commissioning and the Pluto LNG construction, Brownfield projects including Greater Western Flank, Persephone, North Rankin A, Goodwyn Alpha derrick decommissioning, numerous flare replacements, along with our core integrity and inspection services on a number of assets in the Woodside Australia portfolio." He further added, "I know the team are delighted to be able to continue to service Woodside and I look forward to seeing what we can achieve together over the years ahead."
View Vertech Media Release Here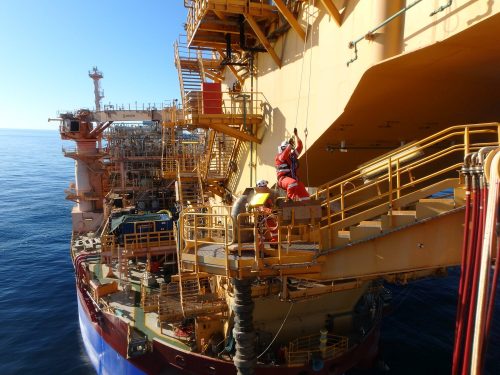 About Vertech
Vertech Australia, NZ, and the USA deliver a comprehensive array of inspection, Non-Destructive Testing (NDT), and maintenance packages all underpinned by innovative specialist access systems.
Our group is made up of complementary and specialist service providers assisting us to innovate in project delivery across multiple market verticals. They include;  Geo Oceans an industry leader in Mini-ROV IRM and subsea inspection services, Sonomatic who is recognised as a global leader in specialised NDT, AUAV a specialist UAV, Drone, and data analytics company, and APS Industrial Services which delivers Construction, Access and Engineering services  as well as Abseil Access in New Zealand who is a specialist infrastructure, Engineering, and Geotechnical providers.
Our 'people first' philosophy requires our team to actively practice and promote the Servant Leadership methodology. Servant leaders share power, listen to others, focus on the needs of the employees, and help the team to perform as effectively as possible while building a sense of community and ownership.
About Woodside Energy
Woodside Energy (Woodside) is a global energy company, founded in Australia with a spirit of innovation and determination. Woodside aims to thrive through the global energy transition with a low-cost, lower-carbon, profitable, resilient, and diversified portfolio. Their recently expanded global portfolio includes quality oil and gas assets and interests in Australia, Gulf of Mexico, Trinidad and Tobago, Senegal, Timor-Leste, and Canada making them a top 10 global independent energy company by hydrocarbon production.
The focus for Woodside in operations remains on safety, reliability, efficiency, and environmental performance, leveraging more than 35 years of operating experience.
Further Reading
To find out more about Woodside energy
To find out more about our previous work with Woodside energy
To find out more about Vertech Group's core services
To find out more about Sonomatic advanced Inspection NII
To find out more about Geo oceans Subsea & Mini ROV Services
To find out more about AUAV Drone & Data solutions
To find out more about Blue Ocean Marine Services AUV services