AOG 2023, held from March 15th to 17th at the Perth Convention & Exhibition Centre, was a spectacular event featuring some of the most innovative technologies and solutions in the oil and gas industry. Vertech Group was excited to participate in this prestigious exhibition, showcasing cutting-edge products and services, and bringing people together for an unforgettable gin event.
Geo Oceans' Mini ROV Experience
Geo Oceans brought an interactive and immersive experience to AOG 2023 with their 600-litre tank where patrons could pilot a Mini ROV (Remotely Operated Vehicle). This hands-on demonstration provided attendees with the opportunity to see the capabilities of this compact underwater robot up close. The Mini ROV, designed for subsea inspections and maintenance, was a popular attraction throughout the event, as visitors marveled at its agility and ease of use.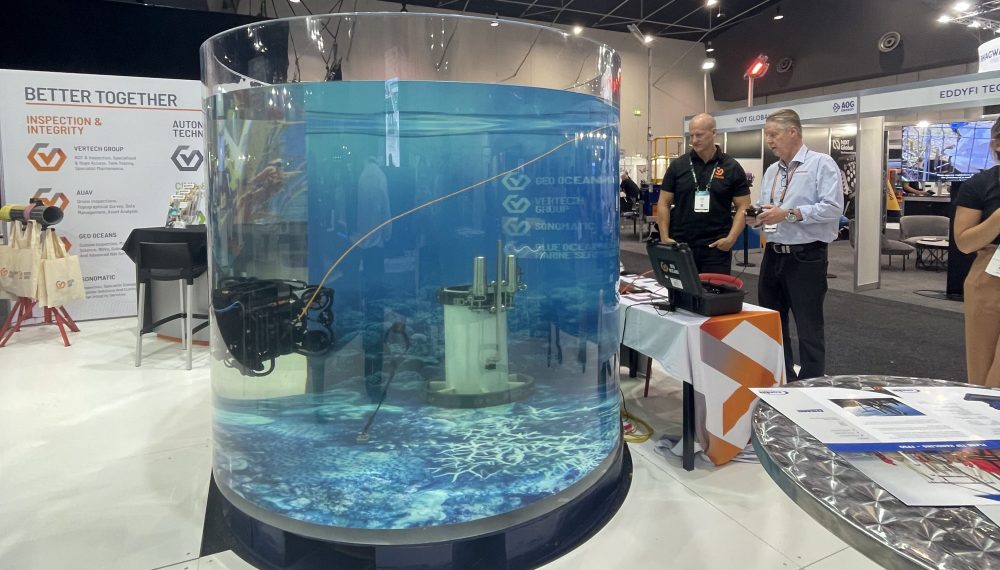 InSite Drone Software by AUAV
AUAV, a leader in unmanned aerial systems, showcased their groundbreaking InSite Drone Software, which left a lasting impression on visitors. This state-of-the-art software allows for streamlined data collection, processing, and analysis, making it an indispensable tool for the oil and gas sector. Its user-friendly interface, coupled with advanced analytics capabilities, makes it easy for businesses to make informed decisions and maximize their operational efficiency.

Autonomous Underwater Vehicle from Blue Ocean Marine Services
One of the highlights of Vertech Group's presence at AOG 2023 was the impressive Autonomous Underwater Vehicle (AUV) from Blue Ocean Marine Services. This advanced underwater technology provides a range of benefits for the oil and gas industry, including improved safety, efficiency, and cost-effectiveness. The AUV, capable of navigating complex underwater environments, caught the attention of attendees and sparked a series of engaging conversations around its potential applications in offshore and subsea operations.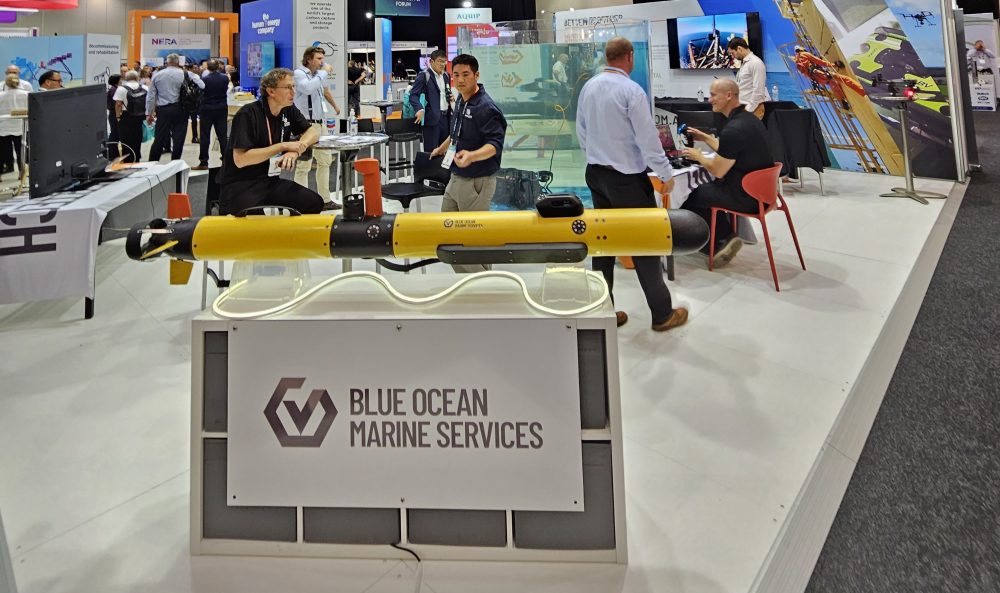 Gin Event on March 16th: A Toast to Success
To celebrate the innovations and collaborations at AOG 2023, Vertech Group hosted a gin event with products provided by Mighty Craft on the evening of March 16th. The event brought together industry professionals, technology enthusiasts, and fellow exhibitors for an evening of networking and relaxation. The wide selection of premium gin made for a delightful atmosphere that fostered connections and friendships.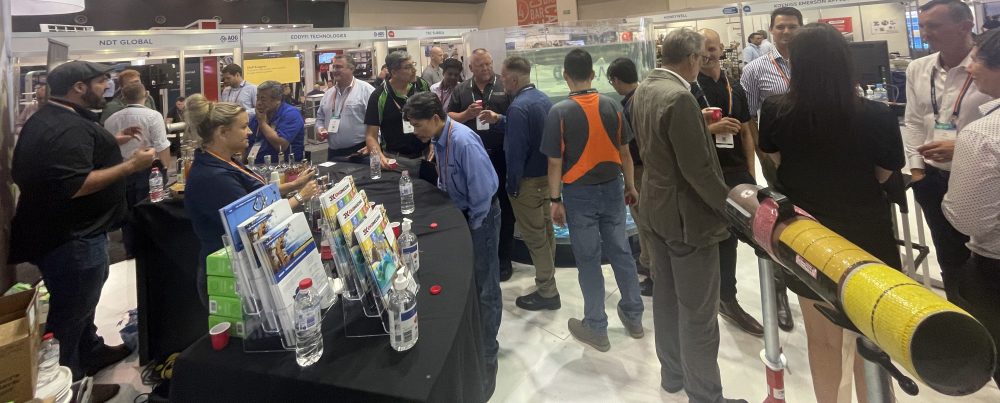 AOG 2023 proved to be an extraordinary platform for Vertech Group to demonstrate its commitment to driving innovation in the oil and gas industry. From the Autonomous Underwater Vehicle by Blue Ocean Marine Services to the InSite Drone Software by AUAV, and Geo Oceans' Mini ROV experience, Vertech Group showcased an array of technologies that are poised to shape the future of the sector. The memorable gin event added a touch of warmth and camaraderie to an already successful exhibition, making AOG 2023 an unforgettable experience for all involved.