Civil, infrastructure, and environmental rope access company Abseil Access is celebrating 1 year since joining Vertech Group.
During the past year, there have been numerous challenges thrown at the Group – including the emergence of COVID-19, limited international travel, and an economic downturn.
To add to the storm, New Zealand went into a full lockdown at the end of March through to the start of May 2020 due to the pandemic.
However, this gave Abseil Access the time to develop a strategic plan around the anticipated economic downturn and upgrade management systems; to turn what was a daunting time for most businesses, into a constructive time for change.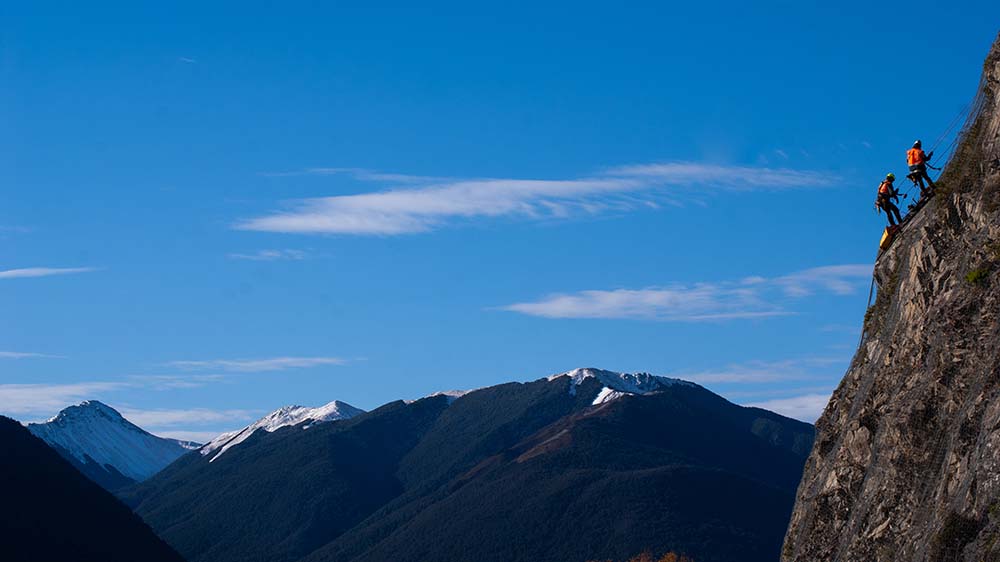 Pandemic aside, Abseil Access has successfully delivered a diverse portfolio of projects in some of the most beautiful landscapes that New Zealand has to offer.
Late 2019 saw Abseil Access play a pivotal role in constructing bridges (through the winter) to connect the stunning Paparoa Track; allowing it to open in December 2019 in time for summer.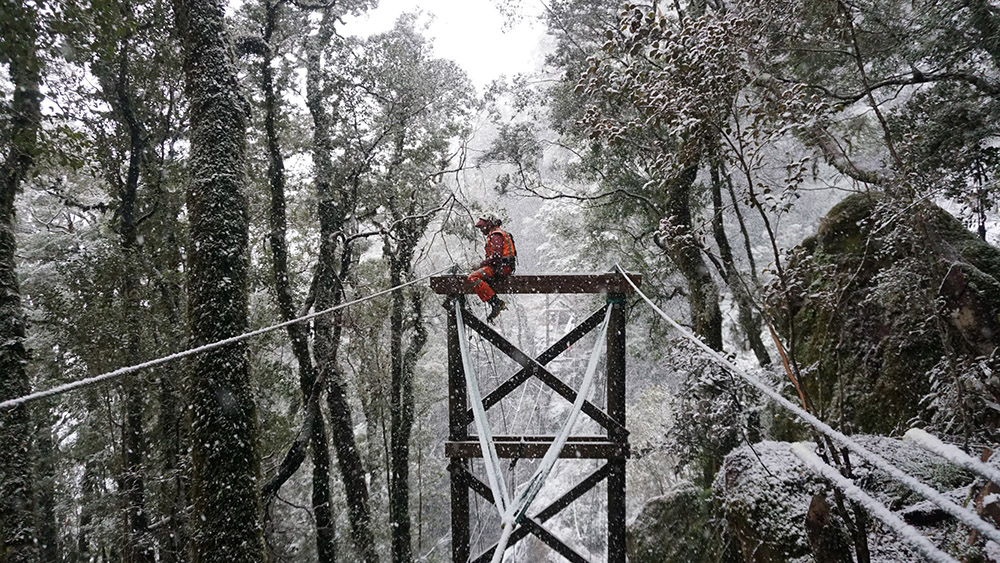 Since then, Abseil Access has substantially increased its revenue in the procurement, design, and construction of isolated trail bridges. Abseil Access's 59th bridge delivery is the impressive Specularite Bridge (pictured), connecting the Cromwell to Clyde trail near Queenstown.
In the last 12 months, Abseil Access has seen growing interest in bridge design/builds which has warranted investment in the development/refining of realistic 3D rendering to include in their designs, giving the client accurate conceptual visualisations of their desired bridges.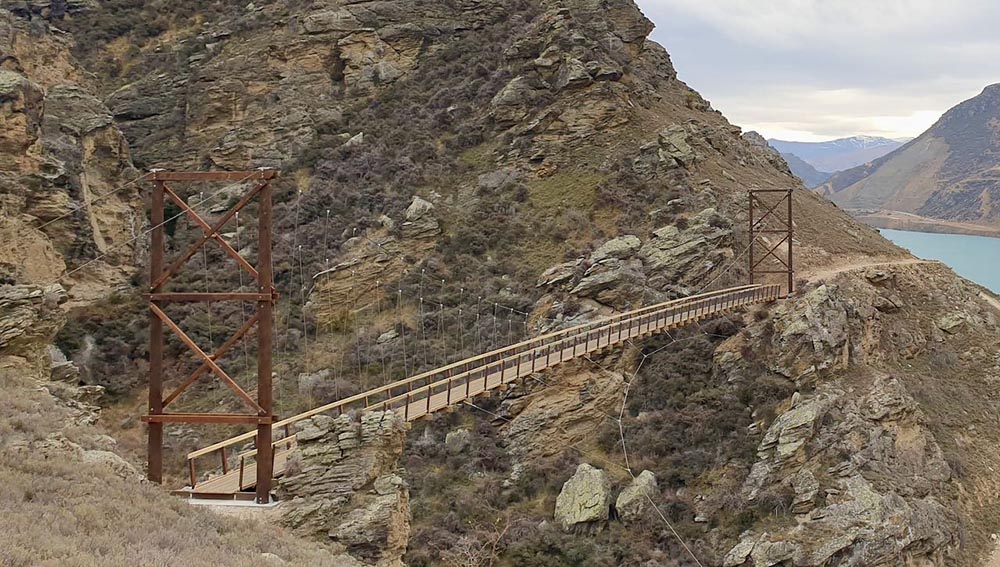 Abseil Access has had a big 12 months in the civil and infrastructure sectors with the completion of the Waimakariri Bluffs geotechnical slope stabilisation in the central South Island. With a picturesque backdrop, this project is critical to protect motorists travelling between the West and East Coast of the South Island.
You can watch it on the Abseil Access Vimeo Channel below:
Several high-profile scopes completed by Abseil Access emergency response teams in Wellington and Napier have made national news agency websites for their role in acute slip remediation and infrastructure protection.
The successful delivery of these emergency scopes paves the way for growth in the geotechnical sector.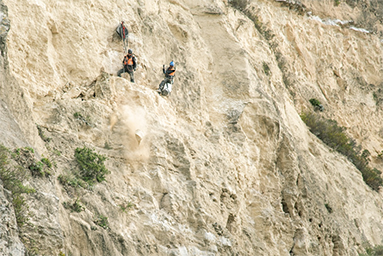 In the conservation/environmental sector for Abseil Access, this year proudly marks:
The 25th year of wilding pine eradication in the central North Island Military grounds, Waiouru.
The 21st year of biosecurity and conservation projects on Little Barrier Island; New Zealand's most important conservation sanctuary island.
The 11th year of the Rangitikei Gorge Bryony weed eradication. This is New Zealand's biggest rope access weed eradication program, with over 1000 abseils completed over 4 months every year.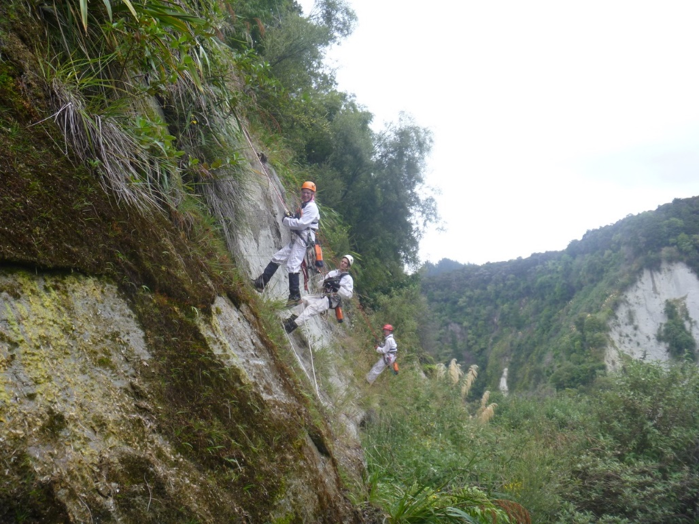 Vertech Group is celebrating the 1st year of the inclusion of Abseil Access in its ever-strengthening portfolio alongside Geo Oceans, Sonomatic Australia, and Vertech NZ.
There is excitement and anticipation for the growth and development of Abseil Access.